Is selling your home on your to-do list for 2021? Those who are ready to list may need to do some updates before competing with other homes on the market. Here's how to decide if you should spend the time on remodeling and which projects will get the most return on investment.


To Remodel or Not to Remodel
Why spend a bunch of money on a home you're not going to live in anymore? Many of those selling wonder if they really need to remodel before they list. The answer is not a simple one and depends on many factors. For simplicity's sake, ask yourself the following questions to determine if remodeling is right for you.
◾ Do I need to sell quickly? If you've landed a new job or need to relocate fast for another reason, selling as-is will probably be smarter than spending time and money on renovations.
◾ Do I have a budget for renovations? If you're selling your home, you'll have to buy a new one—that means a down payment and many other expenses. If you don't have money for both a new home and remodeling projects, you may want to focus on the former.
◾ Has my home been recently updated? Not all homes need renovation to sell. If you've recently updated key parts of your home, there's no reason to spend more money before listing.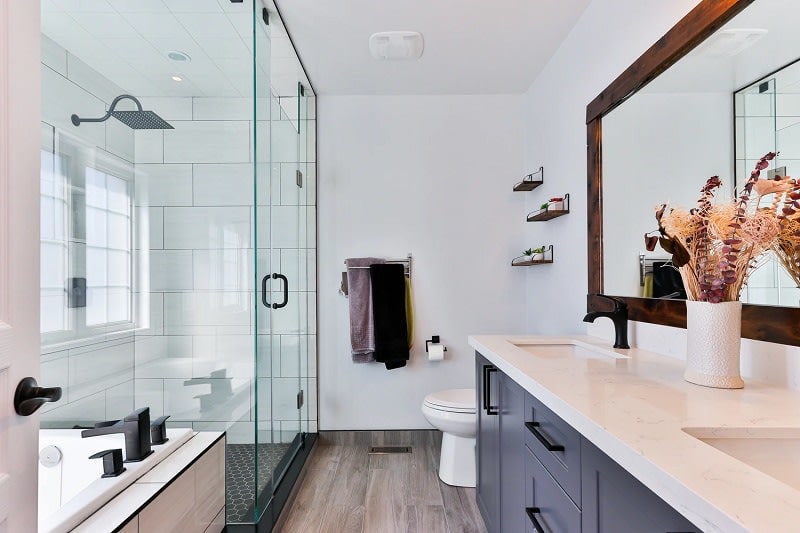 1. Bathroom Remodel
Bathrooms are one of the most common rooms for those selling East Greenwich luxury homes to remodel. Since the pandemic hit, homeowners have been turning to their master baths as a source of relaxation and rejuvenation, almost as a replacement for spas. This makes these small rooms more crucial than ever, and sellers need to ensure their bathrooms can compete with others on the market before they list.

Both minor and major bathroom remodels will get you a good return on investment. It's all about how much you have in your budget and how much updating your room needs. A minor bathroom remodel usually includes replacing the vanity, a new showerhead, or upgraded lighting/flooring. They typically run approximately $10,000 and can net you as much as 100% on your investment.

A major remodel of your bathroom can cost upwards of $25,000 or more. This usually involves a complete overhaul beginning with a total gutting. Some choose to change the layout of the master bath or increase its size. A major bathroom remodel takes time and a large budget, but you can expect a 93% return on your investment. This kind of luxury amenity will also attract potential high-end buyers.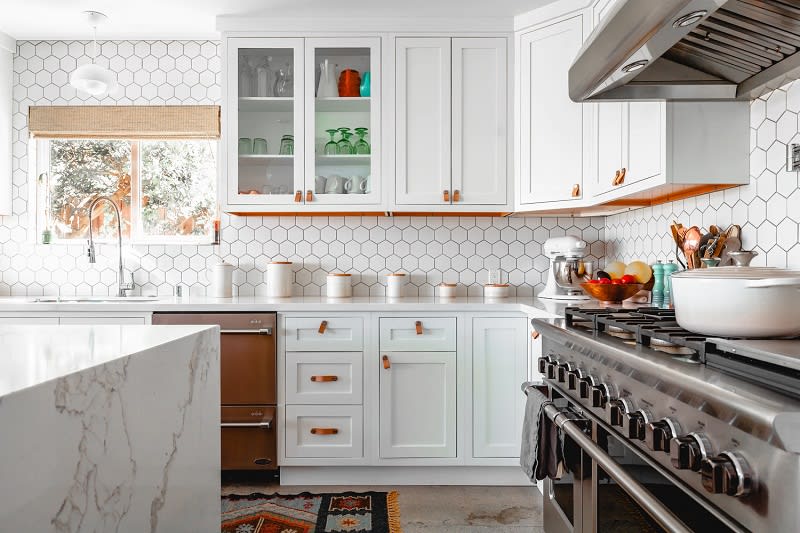 2. Kitchen Remodel
The kitchen has always been the heart of the home; this has become even more pronounced as many people cooked most of their meals at home this past year. Most of those who want to purchase East Greenwich luxury homes will be looking for kitchens that are spacious, updated, and conducive to gathering with their family members or friends.

If your kitchen needs a lot of work, investing in a significant kitchen remodel will be money well spent. This type of project usually involves reconfiguring the space to make it larger or more modern and adding in features such as built-in islands. You may also want to add new flooring and replace all appliances and lighting. These repairs can cost as much as $68,000 or more, but they will also likely return around 60% of your investment.

A minor kitchen remodel is also a worthy project, working best for those sellers whose kitchens are laid out in a modern way and just need a little sprucing up. They usually involve replacing countertops or refacing cabinets, painting, and possibly upgrading flooring or one or two appliances. These projects typically cost in the $23,000 range and have a 77% return on investment.
3. Curb Appeal
Curb appeal is paramount when you're trying to sell East Greenwich luxury homes. Though most potential buyers will probably view your home online before they see it in person, their first impression will still come from the appearance of the outside of the home. If your home exterior is attractive, it conveys a sense that the house within has been well cared for during your time in the home.

Consider a landscaping project that involves tidying up the yard, adding some potted plants or flowers to the porch or walkway, and painting a fresh coat to the front porch. The cost of improving curb appeal ranges widely depending on what you plan to do, but you can usually expect to recoup almost 100% of that investment when you sell.

Can't afford to do a full-scale landscaping/curb appeal project? Concentrate on replacing the entry door. This is a simple project that only costs around $1,400 and makes a huge impact on those viewing your home for the first time. Small tasks like replacing the doors or windows not only increase the curb appeal factor for your home but they also enhance your home's security and energy efficiency. You can expect an ROI of over 90% on this easy project.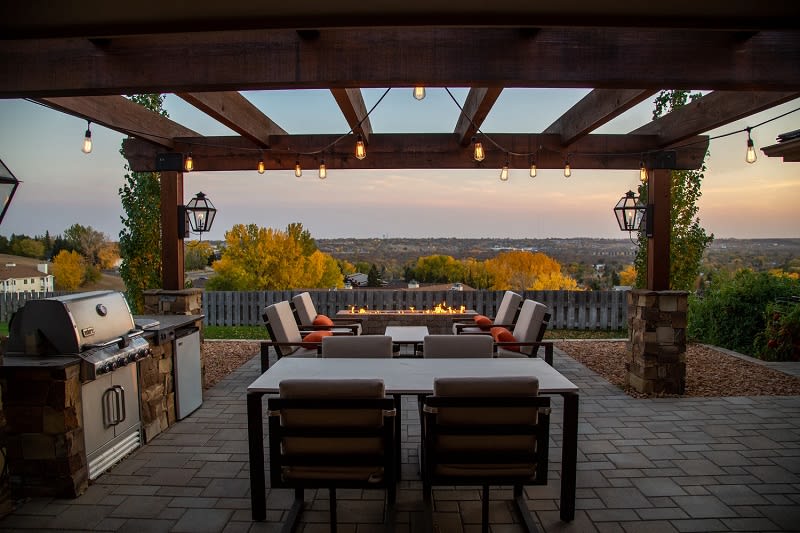 4. Deck/Patio/Porch Addition
Homes for sale that have outdoor living space where owners can relax, entertain, or gather with their family are more in demand than ever. If your house does not have a deck, patio, or other appealing outdoor space, this project should be high on your remodeling list (if you have the space for one).

Not only will the addition of a deck or patio increase the usable living space in your home, but it will also add more perceived value. A beautiful new deck or patio is also a perfect marketing tool, especially if other comparable homes for sale in East Greenwich don't have this feature. The addition of an outdoor space averages around $11,000, and you can expect to get $10,000 back when you sell—an ROI of over 90%.

If you're ready to sell your home in 2021, decide whether or not renovations make sense for your situation. Once you're ready to list, work with an expert East Greenwich realtor like those at Esquire Property to ensure your process is a successful one.