You've decided to take the plunge and buy your first house. It can be both exhilarating and overwhelming as you begin looking at houses for sale But the process will be more enjoyable and less intimidating if you hire the right real estate agent and then follow a detailed checklist.
Here are the top questions you should be asking.
How do I find a real estate agent?
Buying a Greenwich house will be the single biggest purchase you will likely ever make, so you'll want to work with an
experienced real estate agent
. Talk to friends, relatives, and current neighbors to get recommendations, or search the internet for agents who have experience in the neighborhood. A good agent knows the available stock of homes and how to negotiate the best deal for you.
What is my budget?
You've probably been saving for a down payment for some time now. But that is just part of the budgeting process. You need to look at the overall picture to determine how much house you can afford.
To get started, visit a bank to see what size of mortgage you'll be able to secure. The determining factors include your income, monthly expenses, and debt. According to NerdWallet, you should follow the 28/36 rule, which states that you should spend a maximum of 28% of your gross monthly income on home-related costs and no more than 36% on total debts. In using this rule, you also will take into account your other obligations, such as saving for retirement and your kids' college education, if applicable.
Along with deciding how much you'll be comfortable spending on a home, you should have a rough idea of how long you'll live there. Factors to consider are your commute and if you plan to start a family. The general rule is that it usually takes approximately five years to break even on the costs of purchasing a home.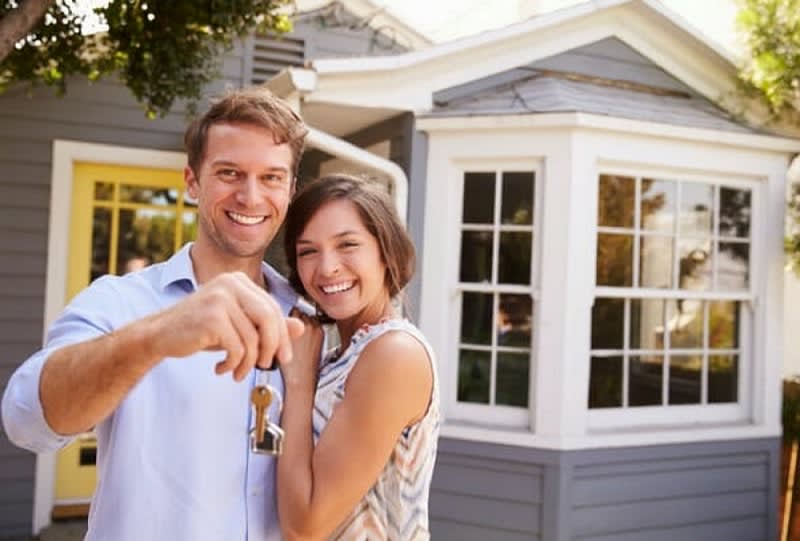 How much should my down payment be?
Making a down payment of 20% or more will allow you to avoid paying private mortgage insurance, make it more likely that you will get a better interest rate, and will lower your monthly payments. If you don't have at least 20% saved, you might have to borrow from your parents, grandparents, or some other source.
There are other types of financing that don't require 20% down payments. For instance, VA loans are guaranteed by the U.S. Department of Veterans Affairs and usually do not require a down payment. VA loans are for current and veteran military service members and eligible surviving spouses.
FHA loans are backed by the Federal Housing Administration and require as little as 3.5% down.
You should also check out the Fannie Mae HomeReady and Freddie Mac Home Possible mortgages, which require as little as 3% down.
What kind of mortgage is best for me?
Once you've sorted out your down payment, it's time to shop for
mortgages
. The amount of money you'll need to borrow and the term of the mortgage depend on a number of factors. Your banker will calculate the size of mortgage you can afford by reviewing your income and assets. The amount of your down payment and your credit score will also help determine how much you can borrow.
The length of time you plan to live in your home will help you decide whether to take out a conventional 30-year mortgage or a 15-year mortgage. You can discuss with your lender whether a fixed-rate or adjustable-rate mortgage will be best for you. If your down payment is at least 20%, you won't have to buy PMI.
When applying for a mortgage, you'll hear the acronym PITI. It stands for principal, interest, taxes, and insurance. Lenders will want you to take into account how much your property taxes and homeowners insurance will be.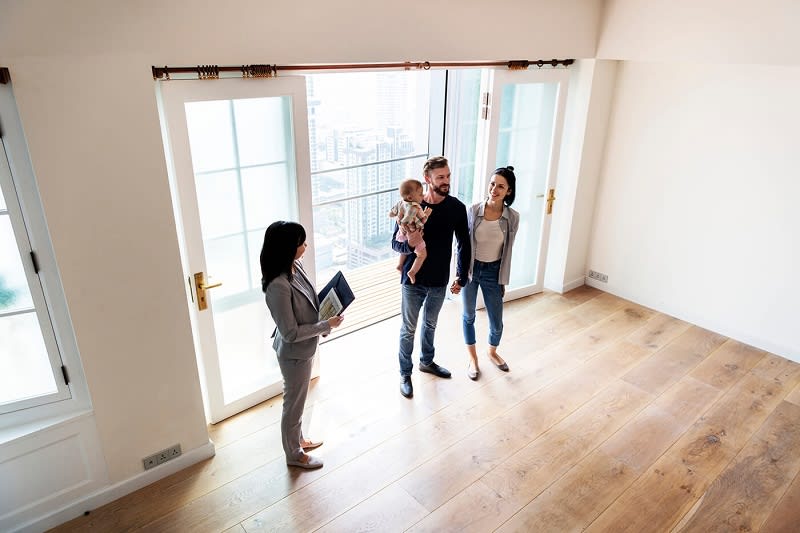 What are property taxes?
There's more to buying a house than just coming up with a down payment and being approved for a mortgage. You also have to consider property taxes, which are a percentage of the appraised value of the home you want to buy. Property taxes are levied by a local government agency to support things such as schools, streets, and other infrastructure.Your real estate agent can help you estimate what your property taxes will be so that you aren't surprised with another big expense once you've moved into your house.
Do I need homeowners insurance?
Most lenders will require that you have a
homeowners insurance policy
in order to take out a mortgage. Homeowners insurance covers you in the event of a fire, crime, storm damage, or other damage from a variety of sources, such as a leaking hot water heater.
How does closing work?
When your offer has been accepted, it's time to close the deal. There will be costs associated with the closing, such as a home inspection, real estate agent fees, title search, and appraisal. Some costs are paid by the seller, and some are paid by the buyer. Your agent will have a list of costs you will have to cover.
What is escrow?
After you make an offer, you will make an earnest money deposit to assure the seller of your intent to buy the home. To protect both sides, these funds will be deposited into an escrow account that is managed by a neutral third party known as the escrow agent. Escrow accounts can also hold other funds related to the closing. This account protects both parties until all conditions agreed on in the sales contract have been met.
Ready to buy your first East Greenwich home for sale, or still looking for the perfect Rhode Island property? Reach out to
Esquire Property
today for assistance. Our team is delighted to help you find the home of your dreams.